Since the Lyme season is upon us, and in light of finding our first deer tick latched onto Jacksen's stomach yesterday I thought I would recycle this post to share some photos and my experience having had a child with the disease so you can watch for it.


The bullseye rash. Here are 3 photos of the rash on my daughter. The first is where the actual bite occured and the rest showed up in random places. In the first photo you notice the bite in the middle that is red, a slight clearing around that, and then red around the outside of that. That is the "bullseye" pattern you hear about.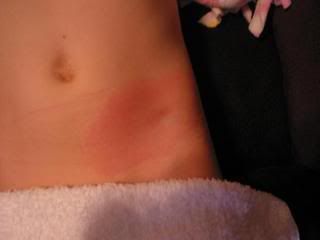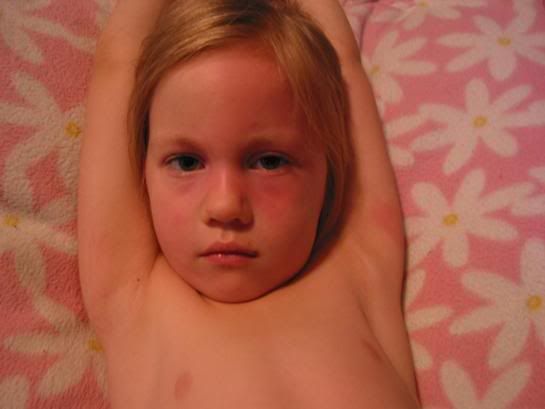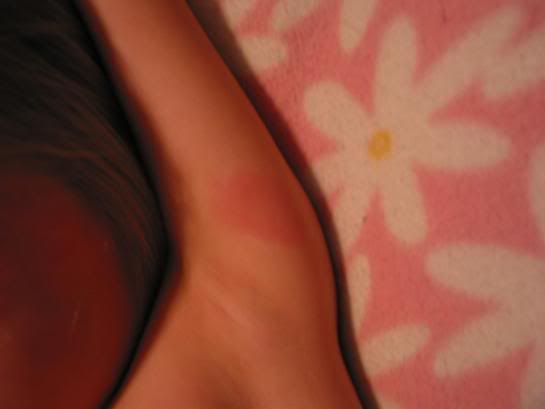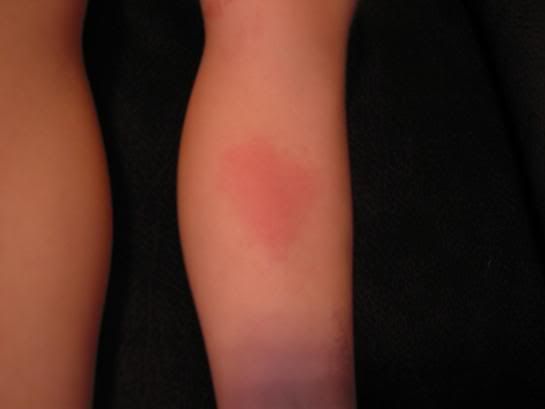 At the time I noticed the rash, she also spiked a high fever (102-104) and was downright miserable, refusing to move off the couch. Later (during treatment for her) she developed leg cramps. She dehydrated quickly so pushing fluids into her became top priority. She spent 3 weeks on antibiotics and thankfully seems to have recovered fully. We never saw the tick that bit her, adult deer ticks are the size of poppy seeds and immature ones can be smaller than the head of a pin.

Lyme Disease can be fully cured if caught early during the initial rash and fever. If left to progress the rash and fever will go away but the disease will attack joints and at this stage cannot usually be fully cured.


Removing a tick: Most people think the head is the part to worry about. It is NOT. The body is where the blood is (from you AND everyone else the tick as bitten). You want to grasp the tick below the head and pull, DON'T squeeze or you will squeeze the blood back into your body. The head may stay attached and despite common belief, that's OK, the head doesn't cause a problem and your body will reject it as it does any foreign object. If it being there bothers you, you can try to scrap it out but I don't recommend digging for it and opening yourself up to infection from the sore you create. This information came from my child's pediatrician.